Interurban Chiropractic in New Westminster:
Dr. Sandra Lohman
Chiropractic — Custom Orthotics — Kinesiology and Massage Therapy
Family Based Practice
Interurban Chiropractic Clinic is a family-based practice in New Westminster treating newborns to centenarians. Whether you're an injured weekend warrior or suffering with a chronic spinal condition, Dr. Lohman's goal is to get you back to an active lifestyle. To book an appointment, or if you require more information on treatment options or Custom Orthotics, please call Interurban Chiropractic at 604.553.1550 or click here to email us.
Please note that online booking is coming soon for Massage Therapy but for Kinesiologist appointments, please email the office.
We also offer Direct Billing to most major insurance companies!
Our Impulse Adjusting Instruments Allows for a Safe and Effective Spinal Alignment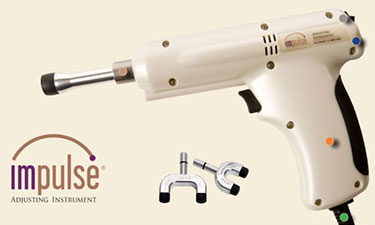 Spinal Alignment impacts how you feel and function. Let's get your back on track.
"I'm excited about using this technology; it offers another approach to adjusting the spine and can be an excellent introduction to spinal manipulation for new patients."
Contact me to learn more about how Impulse can help you.
Whole Body Healing
Dr. Lohman is committed to the science behind helping people – the state of your body's nervous system and overall health is a major component toward living an active life. We're proud to offer a variety of services, including chiropractic care and custom orthotics for New Westminster.
---
The doctor of the future will give no medicine but will interest his patients in the care of the human frame, in diet and in the cause and prevention of disease." – attributed to Thomas Edison.
---