Interurban Chiropractic Clinic Inc. Reviews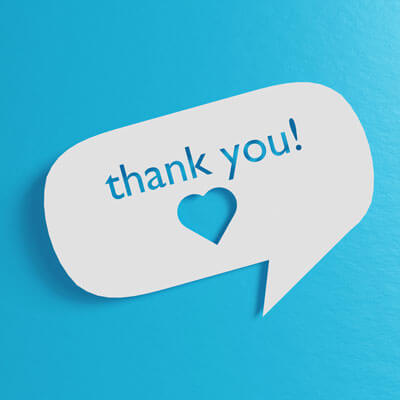 What Our New Westminster Patients Say
At Interurban Chiropractic Clinic Inc. we love when patients share with us their feedback and comments after chiropractic care. Please read our patient testimonials below to see what other people have achieved through their tailored treatment plans with us.
Share your stories too! Click here to send us your feedback so that we can help to spread the word about the benefits of natural Interurban Chiropractic Clinic Inc. care.
For more information, or to schedule an appointment contact us today.
---
I have never gone to a Chiropractor until I started seeing Dr. Lohman. I have been having headaches for several months. Found her to be friendly and easy to talk to. Overall it's been a positive experience for me. I would recommend her to friends and family.
~Karen M.
First time going to a chiropractor, scary stuff! Sandra was amazing, she listened, explained what I was feeling and the process of repair. She made me feel comfortable with the entire process. I am also feeling a lot better. I am continuing with my chiropractic journey and hope to have better overall health.
~Lorretta O.
Sandra and the receptionist are so friendly and helpful. I was barely able to sleep for days and after my initial treatment, I had a solid night's sleep! I felt so thankful.
~Angela J.
Very friendly and nice. Everything was explained before it happened and she made sure I was comfortable before any adjustments were made. I am a regular patient now.
~Brandon K.
I find the practices of Dr. Lohman to be very informative and friendly. I've seen a lot of chiropractors and only Dr. Lohman has made me feel that there is actually hope of getting better. During a typical visit, Dr. Lohman will explain what she does as well as what it is good for… everything just makes sense with her. As it should. Thank you for a very good start and I look forward to continuing the use of Dr. Lohman's services and care
~Morgan H.
Dr. Lohman was great to deal with right from the get-go. She took the time to ask the right questions and listen so that she could determine the right treatment for me. I felt that she genuinely cared about my well-being. My issue was dealt with very quickly! Now it's up to me to continue with the stretch suggestions she gave me to maintain the results she helped produce. I will definitely be back for regular maintenance or for any issues that may come up. I would very highly recommend her to anyone with pain.
~David T.
You have done a great job. I would encourage you do more of this type of high tech treatment. It is very effective. I know many older people are afraid. I'm sure, If people knew more of these more gentle treatments, people would be more likely have their interests peeked.
~John V.
I was impressed by Dr Sandra's patience to spend time and listen to me. She really took time to understand my problem and she was very methodical in her approach.
~Srdjan K.
Thank you for giving me faith in Chiropractor's. Can't believe I've suffered for decades and been so afraid to try one out. I will keep this up for the rest of my life! See you soon.
~Erin G.
Please be very assured you will be very well taken care of by Dr. Lohman. She is not only a very competent, talented and skilled chiropractor but also an exceptionally kind and compassionate person whom will carefully listen to and address all of your concerns. I would recommend her to anyone.
~Erica D.
I appreciate the gentleness of Dr. Lohman. No crunching. Also, I really like her instruction on what is happening with my skeleton, the impact this may have on organs, and what I can do myself to maintain better movement, happier body. Good info. Good instructions.
~S. Age 73
My over all experience, has been a great one. Dr. Lohman and her team are knowledgeable and professional, I will recommend their services to my family and friends.
~Jessica T.
---
Interurban Chiropractic Clinic Inc. Reviews | (604) 553-1550